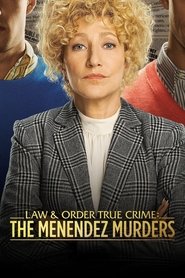 Ley y Orden True Crime: El caso Menéndez
Ley y Orden True Crime: El caso Menéndez La serie se centra en el caso de los hermanos Menéndez, que asesinaron a sus padres en 1989. Después de un juicio muy conocido y publicitado por los medios en los años 90, Lyle y Erick Menéndez fueron declarados culpables por el asesinato de sus padres y condenados a cadena perpetua sin posibilidad de libertad condicional. Ocurrió en 1996, los hermanos, que tenían 18 y 21 años cuando ocurrieron los asesinatos, afirmaron que habían sido objeto de abusos por parte de sus padres, tanto sexuales como verbales.
Este spin off de Law & Order consta de una temporada de 8 episodios de una hora. El productor ejecutivo es Dick Wolf (Chicago Justice) y los capítulos están escritos por un veterano de esta serie, René Balcer (Ley y orden, Ley y orden: Acción criminal). La ficción está protagonizada por Edie Falco (Horace and Pete), Sterling Beaumon (The Killing), Constance Marie (Cambiadas al nacer), Alejandro Furth (The Kicks), Gus Halper (Goat )y Miles Gaston Villanueva (The Young and the Restless.