0
(No Ratings Yet)
Cargando...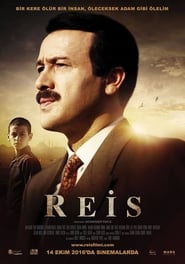 Reis
Film sobre los primeros años de vida de Recep Tayyip Erdogan, presidente de Turquía, centrado en su infancia en Estambul, su carrera política como alcalde de la ciudad entre 1994 y 1998 y su breve encarcelamiento en 1999.
Duration: 108 min
Quality: HD1080P
Release: 2017
HD1080P
Off Piste
HD1080P
Francisco, el padre Jorge
HD1080P
Final Portrait. El arte de la amistad
Final Portrait. El arte de la amistad
HD1080P
La historia del pintor suizo y escultor Alberto Giacometti. El film se centra en el año 1964, cuando Giacometti invitó al crítico de arte y escritor norteamericano James Lord a…
HD1080P
Chasing the Dragon
HD1080P
Hi Stranger (C)
Hi Stranger (C)
HD1080P
Una criatura desnuda le habla directamente al espectador.
HD1080P
The Laplace's Demon
HD1080P
Casi una gran estafa
Casi una gran estafa
HD1080P
Es la historia de un robo fallido, dizque muy original. Y de cómo se intentó copiarlo para hacerlo película. Y cómo resultó que la idea del robo era a su…
HD1080P
Get Big
Get Big
HD1080P
«Get Big» sigue las andanzas de dos amigos que se reencuentran para acudir a la boda de un compañero de clase.
HD1080P
Kapitalistis (C)
Kapitalistis (C)
HD1080P
«Papá Noel es un capitalista. Trae algunos regalos a los niños ricos y ropa a los demás».
HD1080P
WALL·E
WALL·E
HD1080P
En el año 2800, en un planeta Tierra devastado y sin vida, tras cientos de solitarios años haciendo aquello para lo que fue construido -limpiar el planeta de basura- el…
HD1080P
Born Guilty
Born Guilty
HD1080P
¿Qué sucede cuando pagas a alguien en secreto para que seduzca a tu madre?
HD1080P
Nico, 1988
Nico, 1988
HD1080P
Una road movie dedicada a los últimos años de Christa Päffgen, alias "Nico", musa de Warhol y cantante de The Velvet Underground. Nico vivió una segunda vida cuando empezó su…