Cleptómanas Temporada 1 Episodio 5
0
(No Ratings Yet)
Cargando...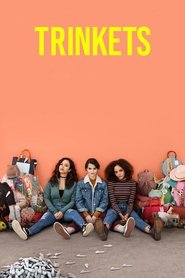 Cleptómanas Temporada 1 Episodio 5
Elodie, Tabitha and Moe band together in order to retrieve a treasured keepsake, but their mischief quickly takes a turn into real trouble.
Episode Title: Big Mistake
Air Date: 2019-06-14
Year: 2019
Servidores
Idioma
Calidad
Enlaces
¿Qué pasaría si…?
¿Qué pasaría si…?
¿Qué pasaría si…? Inspirándose en los cómics del mismo nombre, cada episodio explora un momento crucial del Universo Cinematográfico Marvel.
Status: Returning Series
Apache: La Vida De Carlos Tevez
Apache: La Vida De Carlos Tevez
Status: Returning Series
X-Men
Rompan todo: La historia del rock en América Latina
Rompan todo: La historia del rock en América Latina
Rompan todo: La historia del rock en América Latina Soda Stereo, Café Tacvba, Aterciopelados y otros protagonizan estos 50 años de historia del rock en América Latina a través de…
Status: Ended
Frontera Verde
Frontera Verde
TMDb: 5.1
40,47,31,42 min
Frontera Verde se localiza en las profundidades del Amazonas, en la frontera entre Brasil y Colombia. Una joven asentada en Bogotá, Helena, pone rumbo a la selva para investigar cuatro feminicidios…
Status: Ended
Historias de Chesapeake
Historias de Chesapeake
Historias de Chesapeake Abby O'Brien Winters es una joven que vive en Nueva York. Un día, recibe la llamada de su hermana pequeña Jess para decirla que está renovando una…
Status: Returning Series
The Undoing
The Undoing
The Undoing Grace Sachs es una mujer de éxito. Una persona que está disfrutando de la vida que siempre soñó para ella. Se trata de una terapeuta de éxito a…
Status: Ended
Naomi
Naomi
Naomi Sigue el viaje de una adolescente desde su pequeña ciudad del noroeste hasta las alturas del multiverso. Cuando un evento sobrenatural sacude su ciudad natal hasta la médula, Naomi…
Status: Returning Series
Diablero
Diablero
Diablero sigue la historia del padre Ramiro Ventura, un sacerdote que precisa de la ayuda del legendario cazador de demonios Elvis Infante. En su camino no está solo, pues le acompaña…
Status: Returning Series
Aquí en la Tierra
Aquí en la Tierra
La trama gira en torno a dos jóvenes que se conocen desde que eran pequeños. Uno de ellos viene de una familia humilde y trabajadora mientras que el otro proviene…
Status: Returning Series
Sintonia
Sintonia
Sintonia explora la conexión entre la música, el tráfico de drogas y la religión en São Paulo a través de las perspectivas de tres personas muy distintas. Uno de los protagonistas…
Status: Returning Series
El bosque
El bosque
El bosque es una serie de televisión francesa que gira en torno a una joven de 16 años, Jennifer. Una tranquila noche, la adolescente desaparece en un bosque de su pueblo…
Status: Returning Series